LA Singles Meet Reviews 5 Things Women Need to Do on First Dates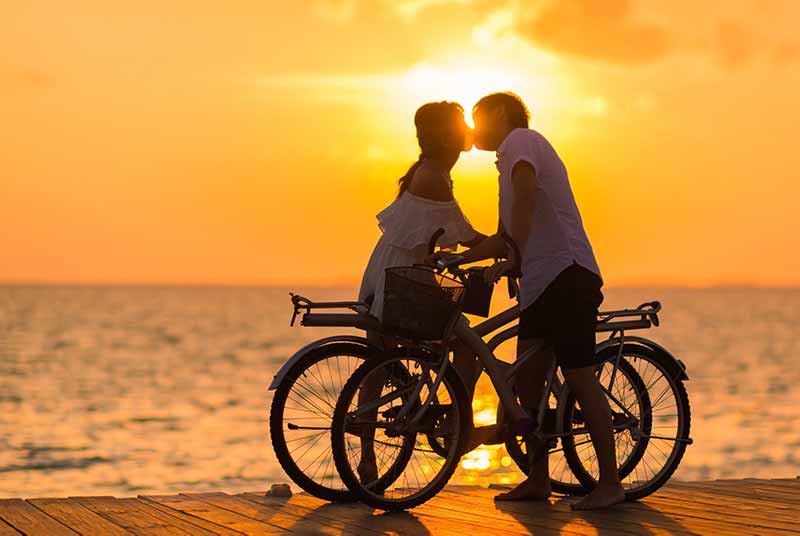 First dates can be frightening, to put it mildly. It's impossible to predict whether you will have the best or worst day of your life. We are often so focused on making a good first impression that we forget to think clearly. That's perfectly normal. It's normal. It's possible that your date feels the same way. We at LA Singles Meet know that there are certain things everyone should do to be able to have a second date.
Our LA Singles Dating site will show you what to do on your first date to help you land a second one.
Keep the date brief.
It can be very difficult to have a long first date. With a long date, you might even put your foot in your mouth. You should not reveal any details about your private life until you get to know one another better. Because you can only afford one glass of wine, shorter dates are often cheaper. You have more chance of making a mistake on your first date if you stay longer.
A short first date has the added benefit of leaving you and your partner wanting more. Keep it brief.
Do not show up late.
It's a big turnoff to be late for anything. This shows that you are unreliable. Being late to a first date is a sign that you aren't interested in going on a date with him. It's not something you want to do with your date. You can do yourself a favor by getting ready in advance so that you arrive on time. Make a good impression.
You don't want to be late getting ready, or that traffic will be heavy in Los Angeles. Plan ahead to ensure you have everything you need to make the date. If you're running behind, let your date know by sending a quick text message or calling.
Be confident
Men look for confidence in their partner. You will be able to score a lot on your first date if you have confidence. Fake it if you aren't feeling 100%. He won't be able to tell the difference. You will also find confidence in yourself if you project confidence.
If you are still not sure of yourself, get a mirror in front of you and give yourself a push to improve your self-esteem before going on your first date. Remember that you are unique and amazing. You are an amazing catch and worth going on a date.
Identify your commonalities immediately.
Find something you can share with him as soon as possible. This will allow you to have a conversation with him and create a bond. It's possible to bond over your favorite TV series, a movie, or a book. Perhaps you both enjoy working out. Talking about your favorite exercise would be a great way to break the ice on your first date.
To keep the conversation going, you need to find something you have in common. When people discover they have something in common, they get excited. You can even use a shared hobby or interest to plan your second date. It's easy to say "So, since you love sushi as much I do, why not we go to the new sushi restaurant downtown?"
Avoid serious and controversial conversations
You don't want too many conversations at once. Avoid controversial topics like politics and religion. Also, avoid talking about sex and exes. Keep things lighthearted and playful on your first date.
Nervousness can set in for first dates, especially for women. Be prepared and confident, but don't forget to be you. Accept the date, even your nerves and awkwardness. Have fun and enjoy getting to know one another.
Do you struggle to find the right person? Are you too busy to search for dates on your behalf? Let LA Singles Meet Dating Service help. We can make your dating experience enjoyable and fun.
Other Articles